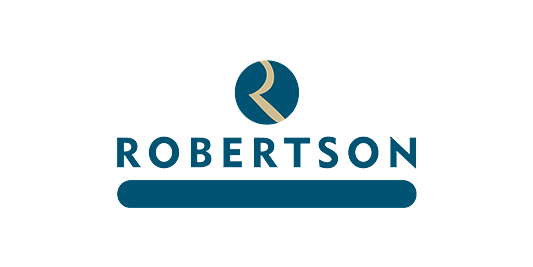 Robertson is one of the largest independently owned construction, infrastructure and support services companies covering the entire built environment life cycle in the UK. Robertson comprises 22 businesses, directly employing over 2,200 people. These include: regionally based construction companies; timber engineering; facilities management; a capital projects business dedicated to public sector partnerships; property development; regeneration; civil engineering; building services and house building for the private and affordable markets.
Robertson was almost exclusively using Excel for consolidation, reporting, planning and forecasting. With 22 businesses producing 22 sets of financial reports from three different finance systems, the organisation was spending an increasing amount of time consolidating and building the accounting reports. The high volume of data also meant that highly qualified accountants were spending most of their time conducting manual data entry tasks, inevitably leading to delays and difficulties with version control, duplication of work and data management.
IBM® TM1 was able to intelligibly unify multiple data sources into a single location and automate complex reporting. Forecasting became a simple process and the senior leadership team were able to take advantage of modelling fast and accurate planning scenarios. The finance team were able to spend their time analysing the business data rather than carrying out data entry, driving efficiencies and focusing on delivering value to the business.
IBM® Planning Analytics allowed for seamless yet secure collaboration between the finance team and other departments, having a marked impact on the speed of forecasting and reporting cycles. IBM® TM1 was subsequently expanded into other areas of the business: as a group budgeting tool; a commercial reporting tool for the construction divisions and a weekly case forecasting tool for the group.
Spitfire Analytics' experience working in finance teams has proved invaluable to Robertson. With an in-depth knowledge of the processes and strains placed on finance departments, coupled with comprehensive technical experience with IBM® TM1, we have the confidence that Spitfire Analytics will continue to deliver. Phil Talbot, Finance Director – Robertson