IBM®
Website
Spitfire Analytics are an accredited IBM® Gold Business Partner, allowing access to the IBM® ecosystem. All of our partners can access the full benefits of this alliance.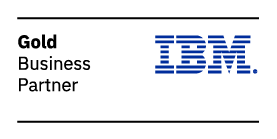 Techdata
Website
To make our customer and partner experience as smooth as possible Spitfire Analytics have an affiliation with IBM® distributor Techdata.

Systems Accountants
Website
Spitfire Analytics are proud to partner with Systems Accountants with the shared goal of finding the right people for the job. We support Systems Accountants and their customers with IBM® Planning Analytics or IBM® TM1-related questions.